Ragdoll Cat Names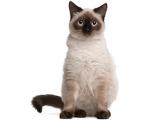 FunCatNames.com offers many Ragdoll cat names to choose from when naming your own cat. You can sort these Ragdoll cat names by gender and you can view their full meanings by clicking on the name. You may also rate the cat names that you like dislike most. Feel free to browse all our Ragdoll cat names and add the ones you want to save for later to your own favorites list.
Mackinzie
(English)
Ever Loving
Genisa
(Hebrew)
Origin: birth. Genisis is the name of the first book in the Bible. Genisia - the Virgin Mary of Turin - is a protectress invoked against drought in Catholic tradition.
Gliona
(Irish)
From the Greek Cleone daughter of a river god
Peregrine
(English)
The peregrine falcon is the bird most favored in the ancient sport of falconry.
Gilroy
(Celtic)
Serves the red haired lord
Seymour
(French)
From St. Maur
Cayden
(Scottish)
Fighter. Spirt of Battle.
Fibh
(Scottish)
From Fifeshire
Mairead
(Irish)
Name of a saint
Antfortas
Keeper of the grail
Norberaht
(German)
Bright heroine
Melrone
(Irish)
Serves Saint Ruadhan
Mariner
(Celtic)
Lives by the sea
Kestrel
(French)
Little hawk.
Maolruadhan
(Irish)
Serves Saint Ruadhan