Egyptian Cat Names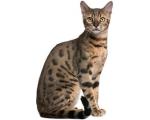 FunCatNames.com offers many Egyptian cat names to choose from when naming your own cat. You can sort these Egyptian cat names by gender and you can view their full meanings by clicking on the name. You may also rate the cat names that you like dislike most. Feel free to browse all our Egyptian cat names and add the ones you want to save for later to your own favorites list.
Teryn
(English)
Abbreviation of Teresa which is a popular saint's name of uncertain meaning.
Richie
(Spanish)
Variant of Richard.
Winola
(German)
Gracious friend
Talya
(Hebrew)
Dew of heaven
Rhett
(Celtic)
Enthusiastic, stream.
Fe Fe
Fe Fe means feline in Cuba.
Cetewind
(English)
From the cottage on the winding path
Meadhbh
(Irish)
Happiness or pearl
Halfrid
(German)
Peaceful heroine
Napayshni
Strong or courageous (Sioux)
Bertina
(German)
Intelligent
Lyra
(French)
Of the Iyre or song
Brenton
(Celtic)
Hilltop. Variant of Brent.
Brockley
(English)
From the badger meadow
Winfrith
(English)
Friend of peace
Ordland
(English)
From the pointed hill
Crompton
(English)
From the winding farm