Persian Cat Names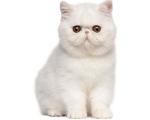 FunCatNames.com offers many Persian cat names to choose from when naming your own cat. You can sort these Persian cat names by gender and you can view their full meanings by clicking on the name. You may also rate the cat names that you like dislike most. Feel free to browse all our Persian cat names and add the ones you want to save for later to your own favorites list.
Fulaton
(English)
From the people's estate
Benecroft
(English)
From the bean field
Dantina
(English)
Feminine variant of Daniel God will judge.
Rayne
(English)
Strong counselor. From the ancient personal name Ragnar.
Friedrick
(German)
Nickname variant of Frederick peaceful ruler.
Abelard
(German)
Resolute
Amariah
(Hebrew)
Given by God
Jamile
(Arabic)
Handsome.
Gaukroger
(English)
Roger the clumsy
Kerrick
(English)
King's rule. Surname.
Greyson
(English)
Gray-haired: son of the Gray family: son of Gregory.
Shawnette
Beautiful intellgent flower.
Hillock
(English)
From the small hill
Lorayne
(French)
Derived from Lorraine which is the name of a province in France and a family name of French royalty.
Jehane
(French)
Feminine form of Jean
Ronan
(Irish)
Little seal