Persian Cat Names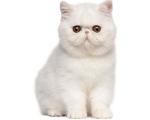 FunCatNames.com offers many Persian cat names to choose from when naming your own cat. You can sort these Persian cat names by gender and you can view their full meanings by clicking on the name. You may also rate the cat names that you like dislike most. Feel free to browse all our Persian cat names and add the ones you want to save for later to your own favorites list.
Kamaal
(Arabic)
Perfect, perfection. Alternate Spelling: Kamal.
Victorio
(Spanish)
Conqueror.
Suzette
(French)
Lily. Variant of Hebrew Susannah. In the apocryphal Book of Tobit Susannah courageously defended herself against wrongful accusation. White lilies grew in the Biblical city of Susa in Persia.
Leilah
(Arabic)
Born at night.
Philip
(French)
Loves horses
Kaleb
(Hebrew)
Bold and faithful
Rio
(Spanish)
River. Abbreviation of names ending with -rio.
Bast
Eygptian goddess of cats
Helene
(French)
Variant of Helen. In mythology the abduction of Zeus's mortal daughter Helen sparked the Trojan War.
Ailsa
(Hebrew)
Devoted to God
Inys
(Irish)
From the river island
Matei
(Hebrew)
Gift from God.
Kaitlan
(Irish)
Modern phonetic form of the Irish name Caitlin from Catherine meaning pure.
Alexandre
(French)
French form of Alexander
Brockley
(English)
From the badger meadow
Anushka
(Hebrew)
Favored one.
Ivan
(Hebrew)
Gift from God
Glaedwine
(English)
Happy friend
Udell
(English)
From the yew tree valley