Persian Cat Names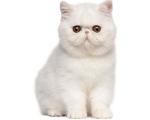 FunCatNames.com offers many Persian cat names to choose from when naming your own cat. You can sort these Persian cat names by gender and you can view their full meanings by clicking on the name. You may also rate the cat names that you like dislike most. Feel free to browse all our Persian cat names and add the ones you want to save for later to your own favorites list.
MacColl
(Scottish)
Son of Coll
Deandria
(English)
Blend of Deanne: (divine) plus variants of Andrea: (masculine) and Sandra: (protector of man.)
Justeene
(English)
Just: upright. Feminine of Justin.
Edison
(English)
Son of Edward
Jerric
(English)
Strong: gifted ruler. Blend of Jer- and Derrick.
Estmund
(English)
Protected by God
Chelinde
Tristan's grandmother
Kailynne
(English)
Variant of Kay and Kayla. keeper of the keys: pure.
Bartel
(Hebrew)
Ploughman
Renae
(German)
Renae: To be born again
Japheth
(Hebrew)
May He grant ample room. In the bible Japheth was eldest of Noah's three sons.
Chico
(Spanish)
Boy: lad. Also Spanish abbreviation of Ezekiel.
Kuwanyauma
Butterfly showing beautiful wings (Hopi)
Eskama
(Spanish)
Merciful
Tariq
(Arabic)
Morning star. An 8th century Islamic military leader who conquered Spain for the Moors.
Tyfiell
(Irish)
Derivative of the Scandinavian god of battle Tyr. Tuesday was named for Tyr.