Hebrew Cat Names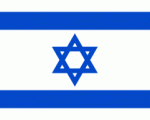 FunCatNames.com offers many Hebrew cat names to choose from when naming your own cat. You can sort these Hebrew cat names by gender and you can view their full meanings by clicking on the name. You may also rate the cat names that you like dislike most. Feel free to browse all our Hebrew cat names and add the ones you want to save for later to your own favorites list.
Aalijah
(Hebrew)
The lord is god. Variant of Elijah.
Abbott
(English), (Hebrew)
Father
Abigall
(Hebrew)
Fathers joy. Alternate Spellings: Abegale, Abgail, Abigale.
Abiram
(Hebrew)
Father of heights
Abner
(Hebrew)
Father of light. In the bible King Saul's cousin and commander of his army. Abner was a valiant warrior and clever strategist.
Abra
(Arabic), (Hebrew)
Arabic: Lesson. Hebrew: Mother of many.
Abramo
(Hebrew)
Father of a multitude
Ailsa
(Hebrew)
Devoted to God
Akim
(Hebrew)
God will establish
Aksel
(Hebrew)
Father of peace
Aleeyah
(Hebrew)
the asender
Alvah
(Hebrew)
Exalted one: Sublime. Alvah was a biblical place and tribal name.
Alverna
(Hebrew)
Feminine of Alvin meaning wise friend.
Amariah
(Hebrew)
Given by God
Amaris
(Hebrew)
Given by God
Amarissa
(Hebrew)
Given by God
Amaryah
(Hebrew)
God has promised. (derived from Amaris)
Amichai
(Hebrew)
My parents are alive