Ragdoll Cat Names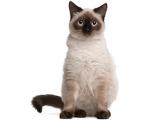 FunCatNames.com offers many Ragdoll cat names to choose from when naming your own cat. You can sort these Ragdoll cat names by gender and you can view their full meanings by clicking on the name. You may also rate the cat names that you like dislike most. Feel free to browse all our Ragdoll cat names and add the ones you want to save for later to your own favorites list.
Jenalee
(English)
Variation of Jenny which is a diminutive of Jane and Jennifer.
Tawnia
(Irish)
A green field: the warm sandy color of a lion's coat.
Meoquanee
Wears red (Chippewa)
Harkahome
Little robe (Cheyenne)
Geralynn
(German)
Rules by the spear. Feminine of Gerald.
Ian
(Hebrew)
Gift from God
Evelynne
(English)
Form of Evelyn. Life.
Cheney
(French)
From the oak wood
Halfrid
(German)
Peaceful heroine
Blondene
(English)
Fair-haired: blonde. Variation of the Spanish Blandina meaning flattering.
Miyu
(Japanese)
Beautiful moon
Lancdon
(English)
From the long hill slope.
Aleeyah
(Hebrew)
the asender