Ragdoll Cat Names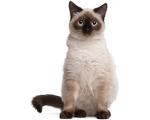 FunCatNames.com offers many Ragdoll cat names to choose from when naming your own cat. You can sort these Ragdoll cat names by gender and you can view their full meanings by clicking on the name. You may also rate the cat names that you like dislike most. Feel free to browse all our Ragdoll cat names and add the ones you want to save for later to your own favorites list.
Halley
(English)
From the Hall.
Tonia-Javae
(French)
Worthy of praise. Beauty.
Micaiah
(Hebrew)
Who is like God.
Olivier
(French)
From the olive tree
Burne
(English)
From the brook
Seraphina
(Hebrew)
Burning fire
Abedabun
Sight of day (Chippewa)
Tolland
(English)
Owns taxed land
Raleigh
Blessing to earth.
Mackinzie
(English)
Ever Loving
Apollonia
(Greek)
Gift from Greek god apollo. Strong.
Muireadhach
(Irish)
Lord of the sea
Rexton
(English)
Variant of Rex chieftain: ruler. Surname.
Kawaii
(Hawaiian)
The water
Annalisa
(Hebrew)
Grace or devoted to God
Trentin
(English)
Refers to the English river Trent. Surname.