Ragdoll Cat Names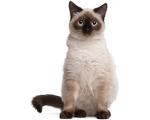 FunCatNames.com offers many Ragdoll cat names to choose from when naming your own cat. You can sort these Ragdoll cat names by gender and you can view their full meanings by clicking on the name. You may also rate the cat names that you like dislike most. Feel free to browse all our Ragdoll cat names and add the ones you want to save for later to your own favorites list.
Avah
(English)
Variant of medieval given names Avis and Aveline
Rousskin
(French)
Red haired
Howard
(English)
Chief guardian
Romeo
(Spanish)
From Rome
Makenna
(African)
Happiness
Edmondo
(English)
Happy defender
Giovanni
(Hebrew)
Gift from God
MacIver
(Scottish)
Son of an archer
Nuray
Moonlight, Light of Moon, or Light Moon.
Othomann
(German)
Wealthy
Markos
(German)
Of Mars. The Roman fertility god Mars for whom March was named.
Evanne
Combination of Eve and Anne.
Talford
(English)
Variant of Tal tall. Surname.
Jacqueleen
(French)
Feminine of Jacques derived from James and Jacob.
Awenasa
My home (Cherokee)
Avshalom
(Hebrew)
Father of peace
Gavin
(Scottish)
White hawk
Harford
(English)
From the hare's ford