Ragdoll Cat Names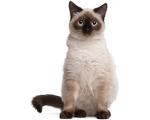 FunCatNames.com offers many Ragdoll cat names to choose from when naming your own cat. You can sort these Ragdoll cat names by gender and you can view their full meanings by clicking on the name. You may also rate the cat names that you like dislike most. Feel free to browse all our Ragdoll cat names and add the ones you want to save for later to your own favorites list.
Connor
(Irish)
Strong willed or wise Hound-lover.
Cace
(Irish)
Variant of Casey Alert: vigorous.
Holdyn
(English)
From tbe hollow in the valley
MacDhuBh
(Scottish)
Son of the blackman
Yosebe
(Hebrew)
God will multiply
Hwitloc
(English)
From the white fortress
Fleming
(English)
Dutchman
Jerel
(English)
Strong: open-minded. Blend of Jerold and Darell.
Orford
(English)
From the cattle ford
Tariq
(Arabic)
Morning star. An 8th century Islamic military leader who conquered Spain for the Moors.
Haylee
From the hay meadow.
Hiolair
(Irish)
Irish form of Hilary happy
Schlomit
(Hebrew)
Tranquil
Josepha
(Hebrew)
God will add
Tyger
Alternative spelling of tiger
Kitlyn
(English)
Medieval English form of the Irish Caitlin. Pure
Hugi
(English)
Intelligent