Ragdoll Cat Names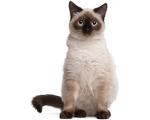 FunCatNames.com offers many Ragdoll cat names to choose from when naming your own cat. You can sort these Ragdoll cat names by gender and you can view their full meanings by clicking on the name. You may also rate the cat names that you like dislike most. Feel free to browse all our Ragdoll cat names and add the ones you want to save for later to your own favorites list.
Jyl
(English)
Abbreviation of Jillian or Gillian. Jove's child.
SulliMn
(Irish)
Black eyed
Wakefield
(English)
From Wake's field
Santon
(English)
From the sandy farm
Bedwyr
Returns Excalibur to the Lady of the Lake
Soren
(French)
Reddish brown hair
Tyreece
(Irish)
Derivative of the Scandinavian god of battle Tyr. Tuesday was named for Tyr.
Buckley
(English)
Variant of Buck: male goat or deer.