Ragdoll Cat Names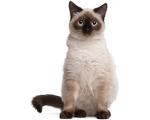 FunCatNames.com offers many Ragdoll cat names to choose from when naming your own cat. You can sort these Ragdoll cat names by gender and you can view their full meanings by clicking on the name. You may also rate the cat names that you like dislike most. Feel free to browse all our Ragdoll cat names and add the ones you want to save for later to your own favorites list.
Granuaile
(Irish)
Grace OMalley
Brenda
(Irish)
Little raven or Beacon on the hill. Feminine of Brendan.
Raimond
(French)
Guards wisely.
Tanton
(English)
From the quiet river farm
Shaylon
(Irish)
Variant of Shea courteous.
Farrin
(Irish)
The land. Also used for girIS.
Almund
Defender of the temple
Cort
(English)
Courtier: court attendant.
Joby
(Hebrew)
Variant of Job persecuted
Josetta
(Hebrew)
God will add
Corbin
(English)
Raven-haired.
Isana
(German)
Strong willed
Brittan
(English)
Brit. A native of Brittany: (France) or Britain: (England).
Noland
(Irish)
Renowned: noble.
Marlowe
(English)
Variant of Marlene Woman from Magdala.
Jenay
(English)
Modern name based on Jane or Jean: Based on Janai meaning God has answered.
Nickolette
(English)
Serenity