Ragdoll Cat Names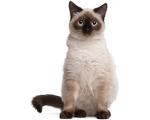 FunCatNames.com offers many Ragdoll cat names to choose from when naming your own cat. You can sort these Ragdoll cat names by gender and you can view their full meanings by clicking on the name. You may also rate the cat names that you like dislike most. Feel free to browse all our Ragdoll cat names and add the ones you want to save for later to your own favorites list.
Donzel
(Spanish)
Abbreviation of Donatello gift from God.
Jacquenette
(French)
Little Jacques
Mathew
(Hebrew)
Gift from God
Dewey
(English)
Place-name and surname: Welsh form of David.
Felicity
(French)
Great happiness
Kendal
(English)
Royal valley referring to Kent in England.
Alanza
(Spanish)
Ready for battle. Feminine of Alonzo.
Amber
(Arabic)
Jewel. A jewel-quality fossilized resin: as a color the name refers to a warm honey shade.
Jaleel
(Arabic)
Greatness: Godlike
Ed
(English)
Abbreviation of names beginning with Ed- like Edward and Edmond.
Webley
(English)
From the weaver's meadow
Ozzy LeBron
(English)
Gods Divine Power
Aubrianne
(English)
Rules with elf-wisdom.
Victoriano
(Spanish)
Conqueror.
Kirk
(Scottish)
From the church
Adalicia
(French), (German)
Of the nobility. Noble.
Galahalt
Name of a prince