Ragdoll Cat Names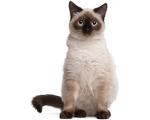 FunCatNames.com offers many Ragdoll cat names to choose from when naming your own cat. You can sort these Ragdoll cat names by gender and you can view their full meanings by clicking on the name. You may also rate the cat names that you like dislike most. Feel free to browse all our Ragdoll cat names and add the ones you want to save for later to your own favorites list.
Fifi
(French)
Nickname for Josephine
Niko
(English)
Abbreviation of Nicholas. Mythological Nike was Greek goddess of victory and root origin of Nicholas.
Noreena
(Irish)
Variant of Nora light:honor
Two Ton Tessy
Nickname given to Tessie O'Shea because of her size.
Talya
(Hebrew)
Dew of heaven
Bitya
(Hebrew)
Daughter of God
Truesdell
(English)
From the beloved one's farm
Morrie
(English)
Dark-skinned: A Moor. Form of Maurice.
Corley
(Irish)
Variant of Corey Hill hollow.
Zulema
(Hebrew)
peace:tranquility. Variant of Salome or Solomon.
Ryscford
(English)
Lives near the rush ford