Ragdoll Cat Names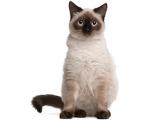 FunCatNames.com offers many Ragdoll cat names to choose from when naming your own cat. You can sort these Ragdoll cat names by gender and you can view their full meanings by clicking on the name. You may also rate the cat names that you like dislike most. Feel free to browse all our Ragdoll cat names and add the ones you want to save for later to your own favorites list.
Dannelle
(English)
Feminine variant of Daniel God will judge.
Kailene
(English)
Variant of Kay and Kayla. keeper of the keys: pure.
Damiean
(English)
Calm and tame.
Carnation
(French)
Flesh - colored
Susie
(English)
Lily. Variant of Hebrew Susannah. In the apocryphal Book of Tobit Susannah courageously defended herself against wrongful accusation. White lilies grew in the Biblical city of Susa in Persia.
Wallis
(English)
From Wales
Birkey
(English)
From the birch tree island
Hurit
Beautiful (Algonquin)
Deonna
(English)
Variant of Diana meaning divine.
Falk
(German)
Surname relating to falconry.
Spenser
(English)
Dispenser: provider.
Wilburt
(German)
Resolute or brilliant
Nan
(French)
Variant of Anne favor: grace.
Jamia
(Scottish)
Pet form of James used as a woman's name.
Chatlie
(English)
Modern form of Charles meaning manly
Kahli
(English)
Modern variant of Callie.