Ragdoll Cat Names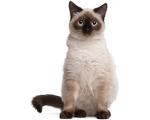 FunCatNames.com offers many Ragdoll cat names to choose from when naming your own cat. You can sort these Ragdoll cat names by gender and you can view their full meanings by clicking on the name. You may also rate the cat names that you like dislike most. Feel free to browse all our Ragdoll cat names and add the ones you want to save for later to your own favorites list.
Crogher
(Irish)
Loves hounds
Darton
(English)
From the deer park
Dannah
(English)
A Biblical place name: variant of Daniel God will judge.
Haille
Alternate Spelling: Hailey, Hayley, Hailee.
Donn
(Irish)
Brown: In mythology the Irish Donn was known as king of the underworld.
Danah
(English)
From Denmark. Also a variant of Daniel.
Hrothrehr
(Irish)
Famous ruler
Desaree
(French)
Variant of Desiree meaning The one desired.
Templeton
(English)
Temple-town. This surname refers to medieval priories and settlements of the military religious order Knights-Templars.
Kieli
(Hawaiian)
Heavenly garden.
Janet
(Hebrew)
Gift from God
Driden
(English)
From the dry valley