Ragdoll Cat Names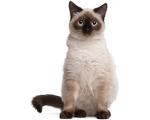 FunCatNames.com offers many Ragdoll cat names to choose from when naming your own cat. You can sort these Ragdoll cat names by gender and you can view their full meanings by clicking on the name. You may also rate the cat names that you like dislike most. Feel free to browse all our Ragdoll cat names and add the ones you want to save for later to your own favorites list.
Kally
(English)
Modern variant of Callie.
Eunice
(Hebrew)
Good Victory
Nanine
(French)
Favor: grace. Variant of Anne.
Norwyn
(English)
Friend of the north
Phoenix
(Greek)
Mystical Bird, Purple
Giselmaere
(English)
Famous hostage
Douglas
Dweller by the dark stream
Cassi
(English)
Abbreviation of Cassandra. Unheeded prophetess. In Homer's The Iliad Cassandra's prediction of the fall of Troy was unheeded.
Lochness
In reference to the Loch Ness monster.
Ivanna
(Hebrew)
Gift from God
Maryanna
(English)
Derived from Mary Bitter. Mary was the biblical mother of Christ. Names like Dolores and Mercedes have been created to express aspects of Mary's life and worship.
Garland
(English)
From the spear land