Ragdoll Cat Names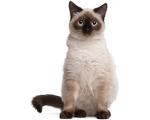 FunCatNames.com offers many Ragdoll cat names to choose from when naming your own cat. You can sort these Ragdoll cat names by gender and you can view their full meanings by clicking on the name. You may also rate the cat names that you like dislike most. Feel free to browse all our Ragdoll cat names and add the ones you want to save for later to your own favorites list.
Amineh
(Arabic)
Faithful: Trustworthy.
Beorhttun
(English)
From the fortified town
Garfield
From the comic strip
Jillesa
(English)
Jove's child. Variant of Gillian from the masculine Julian.
Grover
(English)
Lives in the grove
Kacee
(English)
Modern Kacie and variants are phonetic forms of the initials K.C. or variants of the Irish name Casey alert: vigorous.
Keith
(Scottish)
From the battleground
Anamarie
(Spanish)
Grace. favor. Variant of Anna.
Domenick
(Italian)
Alternate Spelling: Dominick, Dominic, Domenic, Dominik.
Aescby
(English)
From the ash tree farm
Oxnatun
(English)
From the ox farm
Heallfrith
(English)
Peaceful home
Bryon
(English)
Popular variant of Brian.
Jenarae
(English)
Variation of Jenny which is a diminutive of Jane and Jennifer.