Ragdoll Cat Names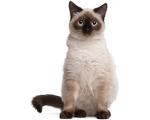 FunCatNames.com offers many Ragdoll cat names to choose from when naming your own cat. You can sort these Ragdoll cat names by gender and you can view their full meanings by clicking on the name. You may also rate the cat names that you like dislike most. Feel free to browse all our Ragdoll cat names and add the ones you want to save for later to your own favorites list.
Aethelisdun
(English)
From the noble's hill
Mimi
(French)
Form of Williamina
Ulfred
(English)
Wolf of peace
Azrael
(Hebrew)
God is my help.
Setanta
(Celtic)
Mythical son of Sualtam
Kindall
(Celtic)
Ruler of the Valley
Kendrik
(Scottish)
Royal chieftain. Surname.
Delane
(French)
From the elder tree grove.
Terence
(English)
Old form of the Roman clan name Terrance.
Latesha
(English)
Modern form of medieval name Letitia. Joyful:happy.
Kahli
(English)
Modern variant of Callie.
Jarrett
(English)
Spear strong. Surname. Variant of Garrett.
Dianne
(French)
Divine. Mythological ancient Roman divinity Diana was noted for beauty and swiftness: often depicted as a huntress. Also Diana Princess of Wales.
Charlotte
(English)
Feminine variant of Charles meaning manly
Conchobhar
(Irish)
Strong willed or wise
Romeo
(Spanish)
From Rome
Jeffrey
(English)
Peaceful. Variant of Geoffrey. The three-syllable spelling alternate Jeffery has been used since medieval times. See also Geoffrey.
Merryl
(French)
Blackbird.