Ragdoll Cat Names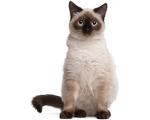 FunCatNames.com offers many Ragdoll cat names to choose from when naming your own cat. You can sort these Ragdoll cat names by gender and you can view their full meanings by clicking on the name. You may also rate the cat names that you like dislike most. Feel free to browse all our Ragdoll cat names and add the ones you want to save for later to your own favorites list.
Charlette
(French)
Feminine of Charles meaning manly
Kaidan
(English)
rebel/fighter/spirit of battle
Blyss
(English)
Joy: cheer. Used from medieval times.
Fat Albert
Character from cartoon produced by Bill Cosby
Shane
(Hebrew)
Gift from God
Jax
(Spanish)
Masculine form of the Greek name Hyacinth alas.
Orran
(English)
The name of an English river.
Ranait
(Irish)
Wealthy or charming
Avent
(French)
Born during Advent
Sheply
From the sheep meadow
Sterlyn
(German)
of high quality: pure.: Also variant of a name given pre-medieval refiners of silver meaning easterner.
Adelita
(German)
Sweet or noble
Devinee
(Irish)
Dark-haired.
Natalio
(Spanish)
Born at Christmas
Rylee
(English)
English Meadow. Variant of Riley.
Snowden
(English)
From the snowy hill
Thunder
(English)
Stormy tempered
Jocelynn
(English)
Medieval male name adopted as a feminine name.