Ragdoll Cat Names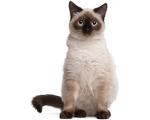 FunCatNames.com offers many Ragdoll cat names to choose from when naming your own cat. You can sort these Ragdoll cat names by gender and you can view their full meanings by clicking on the name. You may also rate the cat names that you like dislike most. Feel free to browse all our Ragdoll cat names and add the ones you want to save for later to your own favorites list.
Giannes
(Hebrew)
Gift from God
Seafra
(Irish)
Peace from God
Sanders
(English)
Alexander's son
Innes
(Scottish)
From Innes
Yishai
(Indian)
Gift (father of King David)
Camryn
(Celtic)
Bent Nose
Marliss
(English)
Variant of Marlene Woman from Magdala.
Toby
(English)
Abbreviation of the Hebrew name Tobiah meaning Jah is good.
Atique
Old valuable thing. Variant of Antique.
Humberto
(Spanish)
Intelligent: Big: bright.
Aelfric
(English)
Elf ruler
Jankia
(Hebrew)
Gift from God
Geela
(Hebrew)
Eternal joy
Caellum
(Celtic)
Brave Warrior