Ragdoll Cat Names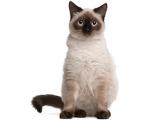 FunCatNames.com offers many Ragdoll cat names to choose from when naming your own cat. You can sort these Ragdoll cat names by gender and you can view their full meanings by clicking on the name. You may also rate the cat names that you like dislike most. Feel free to browse all our Ragdoll cat names and add the ones you want to save for later to your own favorites list.
Kamrin
(English)
Modern variant of Cameron used for girls.
Priour
(French)
Head of a priory
Christi
(Scottish)
Abbreviation of Christine. Follower of Christ.
Launder
(English)
From the grassy plain
Audrey
(English)
Noble strength: Nobility: strength.
Bamey
(German)
Brave as a bear
Kendell
(English)
Royal valley. Surname referring to Kent in England.
Killdaire
(Irish)
From county Kildare
Lacy
(English)
Derived from Lacey which is a French Nobleman's surname brought to British Isles after Norman conquest.
Seldon
(English)
From the willow valley
Rush
(English)
Form of Rufus Red-haired.
Usbeorn
(English)
Divine warrior
Ellder
(English)
From the elder tree