Ragdoll Cat Names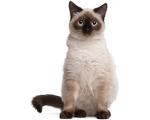 FunCatNames.com offers many Ragdoll cat names to choose from when naming your own cat. You can sort these Ragdoll cat names by gender and you can view their full meanings by clicking on the name. You may also rate the cat names that you like dislike most. Feel free to browse all our Ragdoll cat names and add the ones you want to save for later to your own favorites list.
Etty
(English)
Abbreviation for Henrietta and Harriette.
Sanders
(English)
Alexander's son
Lyndsey
(English)
A lake: a place of linden trees.
Madalene
(French)
Woman from Magdala. Variant of Madeleine. Madeleine: (English/French) Woman from Magdala.
Aylmer
(English)
Infamous
Muata
Yellow jackets inside a nest (Miwok)
Aisly
Dwells at the ash tree meadow
Jenna
(English)
Modern variant of Jenny and Jennifer.
Jensine
(Hebrew)
God has blessed
Jacquelyn
(French)
Feminine of Jacques derived from James and Jacob.
Andere
(Spanish)
Feminine form of Andrew manly
Montgomery
(Scottish)
From Montgomerie
Kenrick
(Scottish)
Royal chieftain. Surname.
Braden
(English)
Broad hillside.
Matilda
(German)
Strength for battle.
Norman
(English)
Man of the north. Surname.