Exotic Cat Names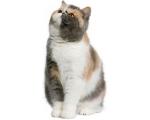 FunCatNames.com offers many Exotic cat names to choose from when naming your own cat. You can sort these Exotic cat names by gender and you can view their full meanings by clicking on the name. You may also rate the cat names that you like dislike most. Feel free to browse all our Exotic cat names and add the ones you want to save for later to your own favorites list.
Emma
(German)
Whole: complete. Universal
Watelford
(English)
From the hurdle ford
Sid
(French)
Variant of Sidney from St. Denis
Alhrik
(English)
Sacred ruler
Deeandra
(English)
Blend of Deanne: (divine) plus variants of Andrea: (masculine) and Sandra: (protector of man.)
Hannah
(Hebrew)
Favor: grace. Biblical mother of the prophet Samuel.
Jenetta
(English)
Variation of Jenny which is a diminutive of Jane and Jennifer.
Burney
(English)
Lives on the brook island
Imogen
(Celtic)
An image. Image of her mother. Blameless/innocent.
Bette
(French)
A form of Elizabeth.
Gene
(English)
Abbreviation of Eugene Wellborn.
Edlin
(German)
Abbreviation of names beginning with Ed-
Toby
(English)
Abbreviation of the Hebrew name Tobiah meaning Jah is good.
Crompton
(English)
From the winding farm