Exotic Cat Names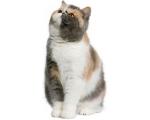 FunCatNames.com offers many Exotic cat names to choose from when naming your own cat. You can sort these Exotic cat names by gender and you can view their full meanings by clicking on the name. You may also rate the cat names that you like dislike most. Feel free to browse all our Exotic cat names and add the ones you want to save for later to your own favorites list.
Mariquita
(Spanish)
Bitter
Clarice
(English)
Variant of Claire or Clarice. Bright: shining and gentle: famous.
Kristen
(English)
Variant of Christiana. Follower of Christ.
Alhrik
(English)
Sacred ruler
GOlding
(English)
Son Of Gold
Galina
(Hebrew)
God shall redeem
Louredes
(Spanish)
Reference to the Virgin Mary
Lizann
(English)
Modern blend of Liz and Ann.
Tedmond
(English)
National protector
Zebediah
(Hebrew)
Gift from God
Yannic
(Hebrew)
Gods child.
Bevan
(Celtic)
Young soldier
Otto
(German)
Born eighth or wealthy
Wymer
(English)
Famous in battle