Exotic Cat Names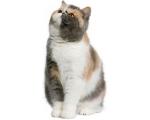 FunCatNames.com offers many Exotic cat names to choose from when naming your own cat. You can sort these Exotic cat names by gender and you can view their full meanings by clicking on the name. You may also rate the cat names that you like dislike most. Feel free to browse all our Exotic cat names and add the ones you want to save for later to your own favorites list.
Williamon
(German)
German form of William
Weatherly
(English)
From the wether sheep meadow
Jenneva
(English)
Phonetic variant of Genevieve.
Jinni
(English)
Variation of Jenny which is a diminutive of Jane and Jennifer.
Francisco
(Spanish)
Variant of Frank Free: a free man.
Hrothrehr
(Irish)
Famous ruler
Emmanuelle
(Hebrew)
Faith
Maryana
(English)
Variant of Mary.
Dianne
(French)
Divine. Mythological ancient Roman divinity Diana was noted for beauty and swiftness: often depicted as a huntress. Also Diana Princess of Wales.
Mariner
(Celtic)
Lives by the sea
Orford
(English)
From the cattle ford
Annemarie
(German)
Bitter grace
Shikyna
(Hebrew)
Presence of God.
Tormey
(Irish)
Thunder spirit
Marlinda
(German)
Variant of Madeline Woman from Magdala.