Exotic Cat Names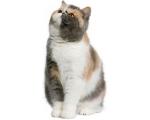 FunCatNames.com offers many Exotic cat names to choose from when naming your own cat. You can sort these Exotic cat names by gender and you can view their full meanings by clicking on the name. You may also rate the cat names that you like dislike most. Feel free to browse all our Exotic cat names and add the ones you want to save for later to your own favorites list.
Hilde
(English)
Battle maid
Rodman
(English)
Lives by the road Guard wisely.
Aksel
(Hebrew)
Father of peace
Usbeorn
(English)
Divine warrior
Hannah
(Hebrew)
Favor: grace. Biblical mother of the prophet Samuel.
Heathcliff
(English)
From the heath cliff
Rob
(French)
Abbreviation of Robert Famed: bright: shining.
Lyndsey
(English)
A lake: a place of linden trees.
Elayne
Mother of Lancelot
Drew
(English)
Abbreviation of Andrew manly.
Nelda
(English)
By the alder tree
Remo
(English)
Abbreviation of Remington.
Jenalee
(English)
Variation of Jenny which is a diminutive of Jane and Jennifer.
Debrah
(Hebrew)
Bee. Deborah was the Biblical prophetess who summoned Barak to battle against an army of invaders. After the battle she wrote a victory song which is part of the Book of Judges.