Cat Names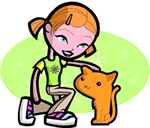 We offer 1,000's of cat names to help you choose the perfect one. Feel free to browse our unique cat names and when you find one you like you can add it to your favorites list to view later. If you have any cute cat names suggestions, please let us know. Enjoy!
WyIfrid
(English)
Friend of peace
Deerward
(English)
Guardian of the deer
Beruriah
(Hebrew)
Selected by God
Lutz
(German)
Famous fighter
Maridith
(Celtic)
Protector of the sea.
Sara
(Arabic)
Arabic form of Sarah
Kalin
(English)
Variant of Kay and Kayla. keeper of the keys: pure.
Kerry
(Irish)
From county Kerry
Braeden
(Irish)
Broad hillside.
Sallsbury
(English)
From the fortified keep
Gilmer
(Scottish)
Sword bearer.
Giselmaere
(English)
Famous hostage
Bourne
(English)
From the brook