Persian Cat Names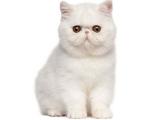 FunCatNames.com offers many Persian cat names to choose from when naming your own cat. You can sort these Persian cat names by gender and you can view their full meanings by clicking on the name. You may also rate the cat names that you like dislike most. Feel free to browse all our Persian cat names and add the ones you want to save for later to your own favorites list.
Amber
(Arabic)
Jewel. A jewel-quality fossilized resin: as a color the name refers to a warm honey shade.
Galt
(English)
From the high ground
Evan
(Celtic)
Young fighter
Maslin
(French)
Little Thomas
Connie
(Irish)
Strong willed or wise
Baylie
(English)
Courtyard within castle walls: steward or public official. Surname or given name.
Avivi
(Hebrew)
Innocent: Springtime.
Damara
(Greek)
Gentle girl.
Gordon
(English)
From the three cornered hill or From the marshes. One of Scotland's great clans. Surname.
Mirla
(French)
Blackbird.
Tristen
(English)
Tumult: outcry. From the Celtic name Tristan. In Arthurian legend Tristan was a Knight of the Round Table and tragic hero of the medieval tale Tristram and Isolde.
Therese
(French)
Variant of Theresa which is the name of two popular saints Teresa of Avila and Therese of Lisieux. Meaning uncertain although possibly a Greek place name.
Nyneve
The Lady of the Lake
Brockley
(English)
From the badger meadow
Wymer
(English)
Famous in battle
Duayna
(Irish)
Feminine of Duane.
Cenewyg
(English)
Bold warrior