Persian Cat Names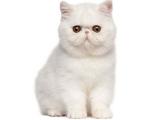 FunCatNames.com offers many Persian cat names to choose from when naming your own cat. You can sort these Persian cat names by gender and you can view their full meanings by clicking on the name. You may also rate the cat names that you like dislike most. Feel free to browse all our Persian cat names and add the ones you want to save for later to your own favorites list.
Nathalia
(French)
Birthday: especially the birthday of Christ.
Seanan
(Irish)
Little old wise one
Selwyn
(English)
Good friend
Husam al Din
(Arabic)
Sword of faith
Atkinsone
(English)
Son of Aiken
Bast
Eygptian goddess of cats
Aethelisdun
(English)
From the noble's hill
Kameron
(English)
Modern variant of Cameron used for girls.
Boell
(German)
Hill dweller.
Jeremie
(Hebrew)
Exalted of the Lord
Darlina
(English)
From the Old English dearling: darling.
Arielle
(French)
Lion of God.
Tate
(Irish)
Pleasant and bright. Measure of land. Surname.
Ulrica
(German)
Mistress of all