Persian Cat Names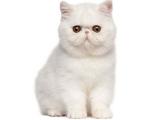 FunCatNames.com offers many Persian cat names to choose from when naming your own cat. You can sort these Persian cat names by gender and you can view their full meanings by clicking on the name. You may also rate the cat names that you like dislike most. Feel free to browse all our Persian cat names and add the ones you want to save for later to your own favorites list.
Ronan
(Irish)
Little seal
Jayne
(English)
Jehovah has been gracious: has shown favor. Variant of Joan.
Abelard
(German)
Resolute
Ryley
(English)
Island meadow.
Barbie
(English)
Traveler from a foreign land. In Catholic custom St. Barbara is a protectress against fire and lightning.
Payton
(Irish)
Patrician: noble. Form of Patrick.
Lauralyn
(English)
The laurel tree or sweet bay tree symbolic of honor and victory. Old name with many variants.
Derrek
(English)
Gifted ruler. From Theodoric.
Killmouski
His favorite thing to do.
Tory
(Irish)
From the knolls
Chrissie
(Irish)
Abbreviation of Christine. Follower of Christ.
Meinrad
(German)
Strong advisor
Nimiane
The Lady of the Lake
Laciann
(English)
Derived from Lacey which is a French Nobleman's surname brought to British Isles after Norman conquest.
Cailym
(Irish)
Pillar of the church.
Eberhardt
(German)
Strong as a boar
Optimus
Optimus Prime from Transformers
Arik
(English)
Sacred ruler