Persian Cat Names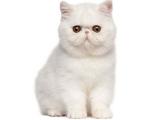 FunCatNames.com offers many Persian cat names to choose from when naming your own cat. You can sort these Persian cat names by gender and you can view their full meanings by clicking on the name. You may also rate the cat names that you like dislike most. Feel free to browse all our Persian cat names and add the ones you want to save for later to your own favorites list.
Elberta
(English)
Noble or glorious
Fat Albert
Character from cartoon produced by Bill Cosby
Placida
(Spanish)
Tranquil
Colbey
(French)
Dark: dark-haired.
Amram
(Hebrew)
Rising nation
Ranica
(Hebrew)
Lovely tune
Gerdie
(German)
Protected
Enerstyne
(English)
Serious
Arlo
(English)
Fortified hill
Maurice
(French)
Dark-skinned: A Moor.
Tony
(English)
highly praiseworthy. Abbreviation of Anthony and its variants used since medieval times as an independent name.
Odahingum
Rippling water (Chippewa)
Analena
(Spanish)
Grace. favor. Variant of Anna.
Clarisa
(Spanish)
Bright: shining and gentle: famous.
Leann
(English)
Derived from an Irish Gaelic of Helen: (light:beautiful woman): variant of Liana: (youthful:bond).
Pat
(English)
Patrician: noble. Abbreviation of Patrick.