Persian Cat Names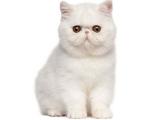 FunCatNames.com offers many Persian cat names to choose from when naming your own cat. You can sort these Persian cat names by gender and you can view their full meanings by clicking on the name. You may also rate the cat names that you like dislike most. Feel free to browse all our Persian cat names and add the ones you want to save for later to your own favorites list.
Niichaad
Swollen (Navajo)
Layton
(English)
From the meadow farm
Kristopher
(English)
Variant of Christopher. Christ bearer.
Derforgal
(Irish)
Servant of Dervor
Brady
(English)
From tbe broad island
Valerie
(English)
Strong: valiant. Feminine of the Roman family clan name Valerius.
Carla
(Spanish)
Feminine form of Charles manly
Juditha
(Hebrew)
From Judea.
Farleigh
(English)
From the bull pasture. Surname.
Josiah
(Hebrew)
Jehovah has healed. Biblical Josiah became king of Judah at eight after his father was assassinated. He ruled 31 years.
Egon
(German)
Strong with a sword
Autumn
(English)
Born in the fall: The fall season.
Morit
(Hebrew)
God teaches
Erin
(Irish)
From Ireland
Swain
(English)
Knight's attendant