Persian Cat Names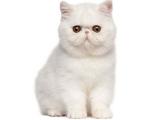 FunCatNames.com offers many Persian cat names to choose from when naming your own cat. You can sort these Persian cat names by gender and you can view their full meanings by clicking on the name. You may also rate the cat names that you like dislike most. Feel free to browse all our Persian cat names and add the ones you want to save for later to your own favorites list.
Tavin
(German)
A nickname for Gustav royal staff.
Harland
(English)
Meadow of the hares. Variant of Harley. Surname.
Pernell
(English)
Little rock
Hilde
(English)
Battle maid
Channon
(Irish)
young wolf.
Burhford
(English)
Lives at the castle ford
Sadler
Life will go on and on. Open-minded.
Dillion
(Celtic)
Faithful
Bardo
(English)
Variant of Bartholomew often used as a surname.
Courtenay
(French)
Courtier: court attendant.
Rollo
(German)
Renowned in the land. Roland was a legendary hero who served Charlemagne.
Allred
(English)
Wise or red haired man
Arnett
(English)
Little eagle
Jonas
(Hebrew)
Gift from God
Vincent
(English)
Conquering.
Lindisfarne
(English)
From Lindisfarne
Kharmen
(German)
Proud and sensitive.
Tadhg
(Celtic)
Mythical a prince of Munster