Persian Cat Names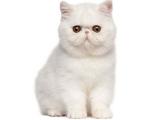 FunCatNames.com offers many Persian cat names to choose from when naming your own cat. You can sort these Persian cat names by gender and you can view their full meanings by clicking on the name. You may also rate the cat names that you like dislike most. Feel free to browse all our Persian cat names and add the ones you want to save for later to your own favorites list.
Parsefal
(English)
Valley piercer
Basil
(English)
Royal: kingly.
Rolland
(French)
Renowned in the land. Roland was a legendary hero who served Charlemagne.
Jennah
(English)
Modern variant of Jenny and Jennifer.
Mehetabel
(Hebrew)
God's favor
Binga
(German)
From the kettle shaped hollow
Valerie
(English)
Strong: valiant. Feminine of the Roman family clan name Valerius.
Robert
(Scottish)
Famed: bright: shining. 14th-century King Robert the Bruce. Robert Burns the poet.
Courtenay
(French)
Courtier: court attendant.
Carree
(English)
Abbreviation of Carol and Caroline from the masculine Charles meaning manly
Kylie
(Australian)
Boomerang. Feminine form of Kyle.
Jannina
(English)
Variant of Jeannine.
Penarddun
(Celtic)
Mythical daughter of Beli
Helaine
(French)
Variant of Helen. In mythology the abduction of Zeus's mortal daughter Helen sparked the Trojan War.
Meldrick
(English)
From the powerful mill
Jeremie
(Hebrew)
Exalted of the Lord
Mackinzie
(English)
Ever Loving