Persian Cat Names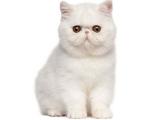 FunCatNames.com offers many Persian cat names to choose from when naming your own cat. You can sort these Persian cat names by gender and you can view their full meanings by clicking on the name. You may also rate the cat names that you like dislike most. Feel free to browse all our Persian cat names and add the ones you want to save for later to your own favorites list.
Lise
(Hebrew)
Devoted to God
Jessie
(Hebrew)
Wealthy: Variant of Jesse Jehovah exists.
Neda
(English)
Wealthy guardian
Maolruadhan
(Irish)
Serves Saint Ruadhan
Nokomis
Grandmother (Chippewa)
Alix
(French)
Variation of Alexander. Defender of mankind.
Kealsea
(Irish)
Brave. Alternate Spelling: Kelsey.
Armen
(Hebrew)
High place.
Madelhari
(German)
War counselor
Torion
(Irish)
Variant of Torrence From the craggy hills. Tor is a name for a craggy hilltop and also may refer to a watchtower.
Deidre
(Irish)
Melancholy. A variant of the older name Deirdre In Celtic legend Deirdre died of a broken heart.