Persian Cat Names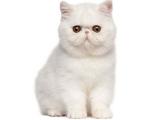 FunCatNames.com offers many Persian cat names to choose from when naming your own cat. You can sort these Persian cat names by gender and you can view their full meanings by clicking on the name. You may also rate the cat names that you like dislike most. Feel free to browse all our Persian cat names and add the ones you want to save for later to your own favorites list.
Lander
(English)
From the grassy plain
Jerrah
(Hebrew)
Jehovah has seen. A Biblical name.
Skyrah
(English)
Eternal life, strength, love, and beauty.
Watelford
(English)
From the hurdle ford
Dolores
(Spanish)
Sorrows. A reference to the Virgin Mary as Mary of the sorrows.
MacDougal
(Scottish)
Son of Dougal
Garmangahis
A goddess worshipped in Lanchester
Aldis
(English)
From the old house
Karlitis
(French)
Strong and masculine
Lazzaro
(Hebrew)
God will help
Cindia
(English)
Abbreviation of Cynthia and Lucinda.
Chriselda
(German)
Strong
Addie
(French)
Variant of Adela.
Barnet
(English)
Of honorable birth.