Persian Cat Names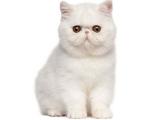 FunCatNames.com offers many Persian cat names to choose from when naming your own cat. You can sort these Persian cat names by gender and you can view their full meanings by clicking on the name. You may also rate the cat names that you like dislike most. Feel free to browse all our Persian cat names and add the ones you want to save for later to your own favorites list.
Mei-Yin
(Chinese)
Very beautiful or beauty.
Mirla
(French)
Blackbird.
Arlene
(English)
Variant of Carlene and Charlene.
Cass
(Irish)
Curly-headed.
Kelven
(Celtic)
River man.
Cherelle
(French)
Variant of Cherie Dear one:darling
Karmen
(Spanish)
Variant of Carmel - Fruitful orchard as Mount Carmel in Palestine.
Troi
(English)
Troy derives from the ancient Greek city of Troy: also from an Irish surname meaning soldier.
Langford
(English)
Lives near the long ford
Garland
(English)
From the spear land
Woodward
(English)
Forester
Glen
(Celtic)
From the valley
Brayden
(English)
Broad hillside.
Otoahhastis
Tall bull (Cheyenne)
Bemadette
(German)
Has the courage of a bear