Persian Cat Names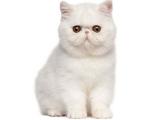 FunCatNames.com offers many Persian cat names to choose from when naming your own cat. You can sort these Persian cat names by gender and you can view their full meanings by clicking on the name. You may also rate the cat names that you like dislike most. Feel free to browse all our Persian cat names and add the ones you want to save for later to your own favorites list.
Kedric
(English)
Gift of splendor. Form of Cedric.
Barret
(German)
Mighty as a bear
Ruark
(Irish)
Famous ruler
Gilbert
(French)
Bright lad. Gilberto: (Spanish) Bright lad.
Ardolph
(English)
Home loving wolf
Marty
(English)
Warrior of Mars.
Elwyna
Friend of the elves
Kaelynn
(English)
Variant of Kay and Kayla. keeper of the keys: pure.
Videl
(English)
Life. Used as both surname and given name. See also Vito.
Myrla
(French)
Blackbird.
Izaan
(Arabic)
Obedience.
Amalia
(English)
Industrious. Striving.
Cristofor
(Spanish)
With Christ inside.
Howie
(English)
Nichname for Howard noble watchman.
Edwardson
(English)
Son of Edward
Friedrick
(German)
Nickname variant of Frederick peaceful ruler.
Jennay
(English)
Modern name based on Jane or Jean: Based on Janai meaning God has answered.