Persian Cat Names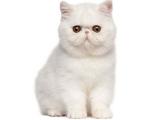 FunCatNames.com offers many Persian cat names to choose from when naming your own cat. You can sort these Persian cat names by gender and you can view their full meanings by clicking on the name. You may also rate the cat names that you like dislike most. Feel free to browse all our Persian cat names and add the ones you want to save for later to your own favorites list.
Dedrick
(German)
People's ruler
Teryn
(English)
Abbreviation of Teresa which is a popular saint's name of uncertain meaning.
Coriann
(English)
Variant of Cory meaning variously - From the round hill: seething pool: ravine
Two Ton Tessy
Nickname given to Tessie O'Shea because of her size.
Grangere
(English)
Farmer
Hecate
(Greek)
Greek goddess of fertility who later became associated with Persephone as goddess of the underworld and protector of witches
Arthur
(English)
Noble: courageous. Legendary sixth century King Arthur of Britain and his Round Table of knights.
Kerra
(Irish)
Dusky: dark.
Johann
(German)
Variant of the Hebrew John Jehovah has been gracious: has shown favor.
Zipora
(Hebrew)
(Zipi) Bird.
Eduard
(French)
Prosperous guardian.
Kiarad
Generous king, the king of the hidden paradise.
Emmy
(German)
Hardworking. Variant of Emily.