Persian Cat Names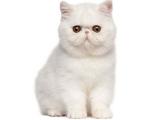 FunCatNames.com offers many Persian cat names to choose from when naming your own cat. You can sort these Persian cat names by gender and you can view their full meanings by clicking on the name. You may also rate the cat names that you like dislike most. Feel free to browse all our Persian cat names and add the ones you want to save for later to your own favorites list.
Burney
(English)
Lives on the brook island
Ardene
(English)
Warm:. Eager: Lofty.
Cadyna
(English)
Rhythmic
Magnild
(German)
Strong battle maiden
Tessa
(English)
Abbreviation of Teresa which is a popular saint's name of uncertain meaning.
Alastrina
(Celtic)
Defends mankind
Natalio
(Spanish)
Born at Christmas
Big N'
In reference to the Big N' Tasty hamburger.
Shaylon
(Irish)
Variant of Shea courteous.
Derrek
(English)
Gifted ruler. From Theodoric.
Destinie
(English)
Certain fortune: fate. The mythological Greek god of fate.
Cuddles
(English)
To hug or embrace.
Farnham
(English)
From the fern field
Osbourne
(English)
Divine warrior
Braedyn
(English)
Broad Hill
Nyneve
The Lady of the Lake
Bernard
(English)
Strong as a bear. See also Bjorn.
Aesoburne
(English)
Lives near the ash tree brook