Persian Cat Names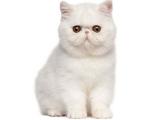 FunCatNames.com offers many Persian cat names to choose from when naming your own cat. You can sort these Persian cat names by gender and you can view their full meanings by clicking on the name. You may also rate the cat names that you like dislike most. Feel free to browse all our Persian cat names and add the ones you want to save for later to your own favorites list.
Timothy
(English)
One who honors God. The biblical Timothy was the young Christian to whom Paul wrote. Let no man look down on your youth.
Girflet
Returns Excalibur to the lake
Alarico
(Spanish)
Rules all
Monty
(English)
Mountain. Abbreviation of Montague and Montgomery.
Ulicia
(Irish)
Feminine form of Ulik
Carvell
(English)
From the villa by the march
Maeret
(English)
Little famous one
Wincel
(English)
From the bend in the road
Cindia
(English)
Abbreviation of Cynthia and Lucinda.
Charline
(French)
Feminine of Charles meaning manly
Willard
(German)
Bold: resolute.
Ocelfa
(English)
From the high plain
Bryan
(English)
Popular variant of Brian.