Persian Cat Names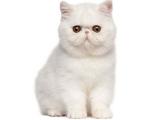 FunCatNames.com offers many Persian cat names to choose from when naming your own cat. You can sort these Persian cat names by gender and you can view their full meanings by clicking on the name. You may also rate the cat names that you like dislike most. Feel free to browse all our Persian cat names and add the ones you want to save for later to your own favorites list.
Grangere
(English)
Farmer
Shelley
From the ledge meadow
Howard
(English)
Chief guardian
Shimshon
(Hebrew)
Bright sun
Jonas
(Hebrew)
Gift from God
Fletcher
(Scottish)
Maker of arrows
Francisco
(Spanish)
Variant of Frank Free: a free man.
Elaine
Mother of Lancelot
Sidell
(English)
From the wide valley
Ocvran
Father of Guinevere
Haye
(Scottish)
From the stockade
Lorren
(English)
Variant of Lawrence meaning from Laurentium.
Kilala
(Japanese)
One with the cats
Audreana
(English)
Nobility: strength.
Inda
(English)
The country India.