Persian Cat Names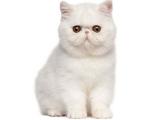 FunCatNames.com offers many Persian cat names to choose from when naming your own cat. You can sort these Persian cat names by gender and you can view their full meanings by clicking on the name. You may also rate the cat names that you like dislike most. Feel free to browse all our Persian cat names and add the ones you want to save for later to your own favorites list.
Marley
(English)
Marshy meadow. Also Variant of Marlene Woman from Magdala.
Reading
(English)
Son of Reed
Denisse
(French)
Feminine of Denis from the Greek name Dionysus.
Adelina
(German)
Sweet or noble
Timmy
(English)
Variant of Timothy one who honors God.
Seymour
(French)
From St. Maur
Wilbur
(English)
From the strong fortress Willful: bright.
Putnam
Dwells by the pond
Krynn
(English)
Caring and loving
Davidson
(English)
Surname. Variant of David beloved.
MacDougal
(Scottish)
Son of Dougal
Bairrfhionn
(Celtic)
Marksman
Charlotte
(English)
Feminine variant of Charles meaning manly