Persian Cat Names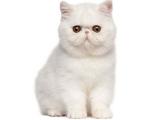 FunCatNames.com offers many Persian cat names to choose from when naming your own cat. You can sort these Persian cat names by gender and you can view their full meanings by clicking on the name. You may also rate the cat names that you like dislike most. Feel free to browse all our Persian cat names and add the ones you want to save for later to your own favorites list.
Mignonette
(French)
Delicate
Athena
(Greek)
Greek goddess of wisdom and war.
Patience
(French)
Enduring
Keezheekoni
Burning fire (Chippewa)
Kieli
(Hawaiian)
Heavenly garden.
Matthew
(Hebrew)
Gift of Jehovah. In the bible Mathew was one of the 12 apostles. He wrote the first gospel account of the life of Jesus.
Ertha
(German)
The earth.
Valencia
Vigorous and strong.
Ivan
(Hebrew)
Gift from God
Leslie
(Celtic)
From the gray fortress
Aliceson
(English)
Son of All
Nakoma
Great warrior or Great spirit
Ashten
(English)
Town of ash trees.
Cyrano
(French)
Cyrano de Bergerac was a seventeenth-century soldier and science-fiction writer.