Persian Cat Names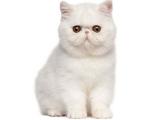 FunCatNames.com offers many Persian cat names to choose from when naming your own cat. You can sort these Persian cat names by gender and you can view their full meanings by clicking on the name. You may also rate the cat names that you like dislike most. Feel free to browse all our Persian cat names and add the ones you want to save for later to your own favorites list.
Rodman
(English)
Lives by the road Guard wisely.
Cammi
(French)
Free-born: noble. Variant of Camilla who was the swift-running warrior maid in Virgil's Aeneid
Salvino
(Spanish)
Savior. Diminutive of Salvador.
Odelia
Little wealthy one
Jocelyn
(Hebrew)
Supplanter
Gale
(English)
Lively. Joyful. Abbreviation of Abigail. Gael is a term for descendants of the ancient Celts in Scotland: Ireland and the Isle of Man.
Garrin
(German)
Guards: guardian.
Holmes
(English)
From the river island
Driden
(English)
From the dry valley
Dunley
(English)
From the hill meadow
Kristopher
(English)
Variant of Christopher. Christ bearer.
Genna
(English)
Variant of Jenny. White wave.
Tyreece
(Irish)
Derivative of the Scandinavian god of battle Tyr. Tuesday was named for Tyr.
Adny
(English)
Lives on the noble's island
Kurt
(German)
Honest advisor