Persian Cat Names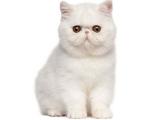 FunCatNames.com offers many Persian cat names to choose from when naming your own cat. You can sort these Persian cat names by gender and you can view their full meanings by clicking on the name. You may also rate the cat names that you like dislike most. Feel free to browse all our Persian cat names and add the ones you want to save for later to your own favorites list.
Rousskin
(French)
Red haired
Butrus
(Arabic)
Arabic form of Peter
Dominica
(Irish)
Name of a saint
Darick
(Irish)
Strong: oak-hearted. See also Derek.
Lauralyn
(English)
The laurel tree or sweet bay tree symbolic of honor and victory. Old name with many variants.
Ashlyn
(English)
Meadow of ash trees.
Simson
(Hebrew)
Son of Simon
Sakura
(Japanese)
Cherry Blossom.
Placida
(Spanish)
Tranquil
Brittan
(English)
Brit. A native of Brittany: (France) or Britain: (England).
Nadetta
(German)
The courage of a bear
Falk
(German)
Surname relating to falconry.
Dawneshia
Combination of Kyeshia (Great joy) and Dawn (Awakening).
Kaity
Variant of Cathrine.
Roddy
(English)
Variant of Roderick famous ruler.
Anjanette
(English)
Gift of God's favor. Blend of Ann and Janet.
Koby
(German)
Dark: dark-haired.