Persian Cat Names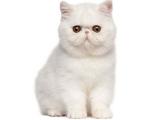 FunCatNames.com offers many Persian cat names to choose from when naming your own cat. You can sort these Persian cat names by gender and you can view their full meanings by clicking on the name. You may also rate the cat names that you like dislike most. Feel free to browse all our Persian cat names and add the ones you want to save for later to your own favorites list.
Dickson
(English)
Variant of Dick from Richard strong ruler.
Granuaile
(Irish)
Grace OMalley
Jasmin
(Arabic)
A flower name from the older form Jessamine.
Kerra
(Irish)
Dusky: dark.
Clementina
(Spanish)
Merciful
Bevis
(French)
From Beauvais
Eoforwic
(English)
From the bear estate
Jaran
(English)
Modern variant of Israeli Jaron cry of rejoicing.
Steathford
(English)
From the landing ford
Blaine
(Scottish)
Surname of uncertain meaning.
Juditha
(Hebrew)
From Judea.
Trevonn
(English)
Fair town. Abbreviation of Trevelyan.
Zulima
(African), (Arabic)
peace:tranquility. Variant of Salome or Solomon.