Persian Cat Names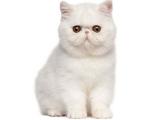 FunCatNames.com offers many Persian cat names to choose from when naming your own cat. You can sort these Persian cat names by gender and you can view their full meanings by clicking on the name. You may also rate the cat names that you like dislike most. Feel free to browse all our Persian cat names and add the ones you want to save for later to your own favorites list.
Athena
(Greek)
Greek goddess of wisdom and war.
Kinsella
(Irish)
Surname.
Hettie
(French)
From Henrietta. Rules her household.
Moketaveto
Black kettle (Cheyenne)
Toro
(Mexican), (Spanish)
Bull
Weiford
(English)
From the farm by the weir
Pasclina
(French)
Born at Easter
Nathalia
(French)
Birthday: especially the birthday of Christ.
Collins
(English)
Abbreviation of Nicholas people's victory.
Jolleen
(English)
A well-established compound of Jo-
Ramsey
(English)
Ram's island.
Mavis
(English)
Song-thrush.
Goddard
(German)
Hard spear
Millman
(English)
Mill worker
Gregory
(English)
On the watch. As the first of 16 Gregory popes Pope Gregory fostered the development of Gregorian chants. See also Greg. Gregorio: (ltalian/Spanish/Portuguese) On the watch.
Yitzchak
(Hebrew)
Humorous
Wincel
(English)
From the bend in the road
Vittoria
(Spanish)
Victor