Persian Cat Names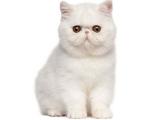 FunCatNames.com offers many Persian cat names to choose from when naming your own cat. You can sort these Persian cat names by gender and you can view their full meanings by clicking on the name. You may also rate the cat names that you like dislike most. Feel free to browse all our Persian cat names and add the ones you want to save for later to your own favorites list.
Glen
(Celtic)
From the valley
Dannelle
(English)
Feminine variant of Daniel God will judge.
Amalia
(English)
Industrious. Striving.
Templeton
(English)
Temple-town. This surname refers to medieval priories and settlements of the military religious order Knights-Templars.
Lynessa
(English)
Variant of ancient Welsh given name. In Arthurian legend Lynette accompanied Sir Gareth on a knightly quest.
Erzsebet
(Hebrew)
Devoted to God
Lacina
(French)
Derived from Lacey which is a French Nobleman's surname brought to British Isles after Norman conquest.
Kamiko
(Japanese)
Paper Girl
Avraham
(Hebrew)
Father of a multitude
Kevay
(Irish)
Lovely and charming
Zali
(Australian)
Special
Peregrine
(English)
The peregrine falcon is the bird most favored in the ancient sport of falconry.
Remo
(English)
Abbreviation of Remington.
Macayle
(Scottish)
Strong-willed, fiery.
Aarushi
(Indian)
First ray of the sun.
Neila
(English)
Feminine of Neil champion.
Jacquenette
(French)
Little Jacques
Jenay
(English)
Modern name based on Jane or Jean: Based on Janai meaning God has answered.
Chubby Bunny
Game to see how many marshmallows can fit in your mouth.