Persian Cat Names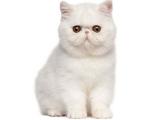 FunCatNames.com offers many Persian cat names to choose from when naming your own cat. You can sort these Persian cat names by gender and you can view their full meanings by clicking on the name. You may also rate the cat names that you like dislike most. Feel free to browse all our Persian cat names and add the ones you want to save for later to your own favorites list.
Idelisa
(Celtic)
Bountiful.
Boell
(German)
Hill dweller.
Iain
(Scottish)
Gift from God
Taron
(English)
Terran means Earthman. Variants are contemporary rhyming blends of Ter- plus Darin.
Lancdon
(English)
From the long hill slope.
Renne
(French)
To rise again.
Muira
(Scottish)
From the moor
Frankie
(English)
Diminutive of Frank Free: a free man. Frankie is occasionally used for girls.
Cheney
(French)
From the oak wood
Encarnacion
(Spanish)
Reference to the Incarnation
Pierson
(Irish)
Form of Piers from Peter.
Aleiah
(African)
Flower, the love of the outside.. my granddaughter
Cenewyg
(English)
Bold warrior
D'Arcy
(French)
From Arcy
Quincey
(French)
From the place owned by the fifth son Fifth: derived from Roman clan name.
Raimundo
(French)
Guards wisely.
Varney
(Celtic)
From the alder grove
Durwyn
(English)
Friend of the deer