Persian Cat Names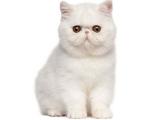 FunCatNames.com offers many Persian cat names to choose from when naming your own cat. You can sort these Persian cat names by gender and you can view their full meanings by clicking on the name. You may also rate the cat names that you like dislike most. Feel free to browse all our Persian cat names and add the ones you want to save for later to your own favorites list.
Lyvia
(English)
Life. Ancient Roman name. Abbreviation of Olivia.
Skipper
(English)
Captain
Jenene
(English)
Variation of Jenny which is a diminutive of Jane and Jennifer.
Gearoid
(Irish)
Spearbrave
Cristie
(Irish)
Abbreviation of Christine. Follower of Christ.
Abbott
(English), (Hebrew)
Father
Geraldina
(English)
Rules by the spear. Feminine of Gerald.
Hortense
(English)
Garden.
Lisavet
(Hebrew)
Devoted to God
Josue
(Hebrew)
God is salvation
Ferryn
(English)
Adventurous.
Culloden
(Scottish)
From the nook of the marsh
Davis
(Scottish)
David's son
Rosemarie
(French)
Bitter
Patrick
(Irish)
Patrician: noble. Romans society was divided into plebeians: (commoners) and patricians: (aristocrats). Saint Patrick - patron saint of Ireland.