Persian Cat Names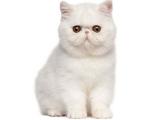 FunCatNames.com offers many Persian cat names to choose from when naming your own cat. You can sort these Persian cat names by gender and you can view their full meanings by clicking on the name. You may also rate the cat names that you like dislike most. Feel free to browse all our Persian cat names and add the ones you want to save for later to your own favorites list.
Devona
(Celtic)
Divine one
Roger
(English)
Renowned spearman. Rogelio: (Spanish) Renowned spearman.
Glyn
(Celtic)
From the valley
Farnham
(English)
From the fern field
Christen
(English)
Variant of Christiana. Follower of Christ.
Sylvana
(English)
Variant of Latin Sylvia from the forest.
Cleveland
(English)
From the cliff land
Thornley
(English)
From the thorny meadow
Wynfrith
(English)
Friend of peace
Mick
(English)
Abbreviation of Michael and Micah Who is like God?
Jenine
(French)
Diminutive form of Jane or Jeanne.
Johannah
(Hebrew)
Variant of Joan
Arawn
(Celtic)
Mythical king of the Underworld