Persian Cat Names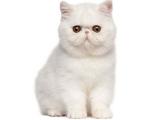 FunCatNames.com offers many Persian cat names to choose from when naming your own cat. You can sort these Persian cat names by gender and you can view their full meanings by clicking on the name. You may also rate the cat names that you like dislike most. Feel free to browse all our Persian cat names and add the ones you want to save for later to your own favorites list.
Corie
(English)
Variant of Cory meaning variously - From the round hill: seething pool: ravine
Hlink
(English)
From the bank
Oso
(Mexican), (Spanish)
Bear
Jilly
(English)
Abbreviation of Jillian or Gillian. Jove's child.
Nokomis
Grandmother (Chippewa)
Yazmin
(Arabic)
Jasmine flower.
Stoney
(English)
Nickname based on the word stone. Stone
Vayle
(English)
Lives in the valley
Christien
(French)
Christian
Cortland
(French)
Courtier: court attendant.
Kalin
(English)
Variant of Kay and Kayla. keeper of the keys: pure.
Davey
(Hebrew)
Dearly loved
Madena
(Spanish)
Woman from Magdala. Variant of Madeleine.
Davite
(Hebrew)
Cherished
Che
(Spanish)
Abbreviation of Jose: Latin-American revolutionary Che Guevara.
Elwold
(English)
Old Welshman