Persian Cat Names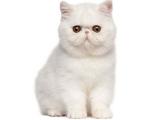 FunCatNames.com offers many Persian cat names to choose from when naming your own cat. You can sort these Persian cat names by gender and you can view their full meanings by clicking on the name. You may also rate the cat names that you like dislike most. Feel free to browse all our Persian cat names and add the ones you want to save for later to your own favorites list.
Worden
(English)
Defender or guard
Ominotago
Beautiful voice (Chippewa)
Melvon
(English)
Meaning uncertain but possibly friend of Michael.
Ocvran
Father of Guinevere
Erma
(German)
Complete. War goddess
Duane
(Irish)
Dark. Many Irish and Scottish names have the meaning dark or black.
Saadya
(Hebrew)
God's helper
Townly
(English)
From the town meadow
Darlina
(English)
From the Old English dearling: darling.
Alia
Princess of the academics.
Hernandez
(Spanish)
Adventurous. Variant of Ferdinand.
Schlomit
(Hebrew)
Tranquil
MacNeill
(Scottish)
Son of the champion
Stacey
(English)
Productive. Abbreviation of Eustace.
Ariel
(Hebrew)
Lioness of God. Biblical name for Jerusalem. Used by Shakespeare for a mischevious spirit in The Tempest.
Athena
(Greek)
Greek goddess of wisdom and war.
Dewey
(English)
Place-name and surname: Welsh form of David.