Persian Cat Names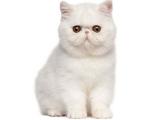 FunCatNames.com offers many Persian cat names to choose from when naming your own cat. You can sort these Persian cat names by gender and you can view their full meanings by clicking on the name. You may also rate the cat names that you like dislike most. Feel free to browse all our Persian cat names and add the ones you want to save for later to your own favorites list.
Godfrey
(Irish)
Peace from God
Chadwick
(English)
From the warrior's town
Matthew
(Hebrew)
Gift of Jehovah. In the bible Mathew was one of the 12 apostles. He wrote the first gospel account of the life of Jesus.
Jarell
(English)
Blend of Jar and Darell. See also Jerrell.
MacFarlane
(Scottish)
Son of Farlan
Jerrah
(Hebrew)
Jehovah has seen. A Biblical name.
Raimond
(French)
Guards wisely.
Big Ben
Large clock tower in England
Kaelynn
(English)
Variant of Kay and Kayla. keeper of the keys: pure.
Huntingtun
(English)
From the hunting farm
Gerwalt
(German)
Mighty with a spear
Sid
(French)
Variant of Sidney from St. Denis
Stantun
(English)
From the stony farm
Corrissa
(English)
Maiden.