Persian Cat Names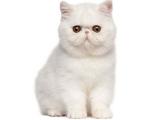 FunCatNames.com offers many Persian cat names to choose from when naming your own cat. You can sort these Persian cat names by gender and you can view their full meanings by clicking on the name. You may also rate the cat names that you like dislike most. Feel free to browse all our Persian cat names and add the ones you want to save for later to your own favorites list.
Drew
(English)
Abbreviation of Andrew manly.
Yardley
(English)
From the enclosed meadow
Maralyn
(English)
Blend of Marie or Mary and Lyn.
Jaicee
(English)
Based on the initials J.C. or an abbreviation of Jacinda.
Fitzpatrick
(French)
Son of Patrick. Surname.
Kathy
(English)
Form of the Greek Catherine meaning pure. Variant of Katherine.
Barnaby
(English)
Son of comfort.
Dawn
(English)
The first appearance of daylight: daybreak. Dawn.
Valicia
Combination of Val and Alicia.
Chico
(Spanish)
Boy: lad. Also Spanish abbreviation of Ezekiel.
Frankie
(English)
Diminutive of Frank Free: a free man. Frankie is occasionally used for girls.
Hyatt
(English)
From the high gate. Surname.
Ceolbeorht
(English)
Seaman
Kellie
Warrior or Defender
Bradlee
(English)
English surnames related to Bradley Broad clearing in the wood
Roderik
(English)
Famous ruler.
Roane
(Irish)
Red-haired: red.