Persian Cat Names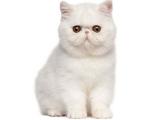 FunCatNames.com offers many Persian cat names to choose from when naming your own cat. You can sort these Persian cat names by gender and you can view their full meanings by clicking on the name. You may also rate the cat names that you like dislike most. Feel free to browse all our Persian cat names and add the ones you want to save for later to your own favorites list.
Sylvester
From Looney Tunes
Aharman
The Evil God perpetually at war with the Good God, Ahura-Mazda or Ormuzd, the Supreme Creator as given in the Zen-davasta of the Zoroastrians.
Emmaline
(German)
Hardworking. Variant of Emily.
Avivi
(Hebrew)
Innocent: Springtime.
Ogelsby
(English)
Fearsome
Sylvana
(English)
Variant of Latin Sylvia from the forest.
Danitza
(English)
Feminine variant of Daniel God will judge.
Vaiveahtoish
Alights on the cloud (Cheyenne)
Mavis
(English)
Song-thrush.
Jayne
(English)
Jehovah has been gracious: has shown favor. Variant of Joan.
Elmer
(English)
Lives at the elm tree moor Famed: noble.
Driden
(English)
From the dry valley
Ominotago
Beautiful voice (Chippewa)
Cadyna
(English)
Rhythmic
Anamarie
(Spanish)
Grace. favor. Variant of Anna.
Troi
(English)
Troy derives from the ancient Greek city of Troy: also from an Irish surname meaning soldier.
Lunete
Servant of Laudine
Devona
(Celtic)
Divine one