Asian Cat Names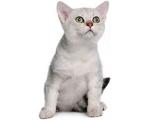 FunCatNames.com offers many Asian cat names to choose from when naming your own cat. You can sort these Asian cat names by gender and you can view their full meanings by clicking on the name. You may also rate the cat names that you like dislike most. Feel free to browse all our Asian cat names and add the ones you want to save for later to your own favorites list.
Dannon
(English)
Feminine variant of Daniel God will judge.
Jayar
(English)
Phonetic name based on initials.
Fibh
(Scottish)
From Fifeshire
Thane
(Scottish)
Anglo-Saxon and Scottish feudal lords' title. Shakespeare's Macbeth was Thane of Cawdor.
Jaleel
(Arabic)
Greatness: Godlike
Tristian
(Celtic)
Tumult: outcry. From the Celtic name Tristan. In Arthurian legend Tristan was a Knight of the Round Table and tragic hero of the medieval tale Tristram and Isolde.
Destinie
(English)
Certain fortune: fate. The mythological Greek god of fate.
Burcet
(French)
From the little stronghold
Reign
Dominance or widespread influence
Tohy
(Hebrew)
Goodness of God
Jerzie
(English)
Variant of Jersey.
Haylee
From the hay meadow.
Konner
Alternate Spelling: Conner.
Crandell
(English)
From the crane valley
Wilfredo
(English)
Desires peace.