Asian Cat Names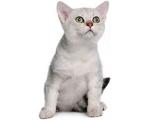 FunCatNames.com offers many Asian cat names to choose from when naming your own cat. You can sort these Asian cat names by gender and you can view their full meanings by clicking on the name. You may also rate the cat names that you like dislike most. Feel free to browse all our Asian cat names and add the ones you want to save for later to your own favorites list.
Sydney
(French)
Follower of Saint Denys
Branton
(English)
Variant of Brand. Mohawk Indian Joseph Brant was a renowned strategist who fought for the British during the American Revolution: and a devout scholar who translated Christian religious works into his native Indian tongue.
Yash
(Indian)
Success or Victory
Derry
(Irish)
Oak grove. Surname.
Mollie
(English)
From the Gaelic Maili which is a pet form of Mary bitter.
Daryl
(English)
Dearly loved. The name Daryl for girls was made popular by actress Daryl Hannah.
Tommy Boy
From the movie by the same name.
Gwyndolin
(Celtic)
Of the white brow
Abramo
(Hebrew)
Father of a multitude
OKimma
(African)
Different/One of a kind
Birgit
(Celtic)
Splendid or strong
Darissa
(Hebrew)
Wise. Dara was a biblical descendant of Judah known for his wisdom.
Devlon
(Irish)
Misfortune.