Asian Cat Names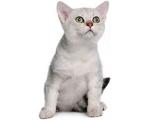 FunCatNames.com offers many Asian cat names to choose from when naming your own cat. You can sort these Asian cat names by gender and you can view their full meanings by clicking on the name. You may also rate the cat names that you like dislike most. Feel free to browse all our Asian cat names and add the ones you want to save for later to your own favorites list.
Scoozie
(English)
mean cuddle cat
Brigidia
(Spanish)
Spanish form of Bridget strong
Bryceton
(Scottish)
Variant of Bryce.
Cadi
(Irish)
Variant of Cady meaning a rhythmic flow of sounds.
Brittan
(English)
Brit. A native of Brittany: (France) or Britain: (England).
Stephenie
(English)
Variant of Stephanie, which is the feminine form of Stephen. From the Greek name Stephanos which means crown.
Snowden
(English)
From the snowy hill
Merla
(French)
Blackbird.
Gaspara
(Spanish)
Treasure
Alec
(Scottish)
Defender of mankind. Variant of Alexander
Kallie
(English)
Modern variant of Callie.
Bronson
(English)
Brown's son.
Wilfredo
(English)
Desires peace.
Harkahome
Little robe (Cheyenne)
Alvah
(Hebrew)
Exalted one: Sublime. Alvah was a biblical place and tribal name.
Daylan
(English)
Rhyming variant of Waylon - a historical blacksmith with supernatural powers.