Asian Cat Names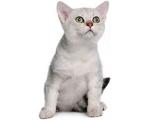 FunCatNames.com offers many Asian cat names to choose from when naming your own cat. You can sort these Asian cat names by gender and you can view their full meanings by clicking on the name. You may also rate the cat names that you like dislike most. Feel free to browse all our Asian cat names and add the ones you want to save for later to your own favorites list.
Kendyl
(English)
Royal valley referring to Kent in England.
Eleanor
(English)
Shining light. Variant of Helen.
Joscelyn
(English)
Medieval male name adopted as a feminine name.
Wikvaya
One who brings (Hopi)
Mariquita
(Spanish)
Bitter
Hawly
(English)
From the hedged meadow
Karalan
Combination of Karen and Allan
Jonn
(French)
Variant of John or abbreviation of Jonathan Jehovah has been gracious: has shown favor.
Maitland
(English)
From the meadow
Evangeline
(Greek)
Bearer of good news.
Aethelisdun
(English)
From the noble's hill
Eskama
(Spanish)
Merciful
Erzsebet
(Hebrew)
Devoted to God
Violetta
(French)
Little violet
Kerrick
(English)
King's rule. Surname.