Asian Cat Names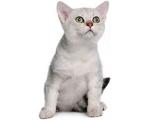 FunCatNames.com offers many Asian cat names to choose from when naming your own cat. You can sort these Asian cat names by gender and you can view their full meanings by clicking on the name. You may also rate the cat names that you like dislike most. Feel free to browse all our Asian cat names and add the ones you want to save for later to your own favorites list.
Miller
(English)
One who grinds grain. Occupational surname.
Avshalom
(Hebrew)
Father of peace
Lali
(Spanish)
Abbreviation of Eulalie well-spoken.
Amaud
(French)
Eagle ruler
Kayne
(Celtic)
Intelligent
Ezekiel
(Hebrew)
God strengthens. Biblical Ezekiel was a prophet among the captives taken to Babylon at the first fall of Jerusalem who wrote the Book of Ezekiel in captivity. See also Zeke.
Jazzalyn
(English)
Modern variant of Jasmine: combination of Jocelyn and the musical term jazz.
Giselmaere
(English)
Famous hostage
Antonie
(German)
Priceless
Alsoomse
Independent (Algonquin)
Creighton
(English)
Lives at the creek town
Vedika
(Arabic)
Consciousness, Altar: a river in India.
Melrone
(Irish)
Serves Saint Ruadhan
Rush
(English)
Form of Rufus Red-haired.