Asian Cat Names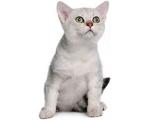 FunCatNames.com offers many Asian cat names to choose from when naming your own cat. You can sort these Asian cat names by gender and you can view their full meanings by clicking on the name. You may also rate the cat names that you like dislike most. Feel free to browse all our Asian cat names and add the ones you want to save for later to your own favorites list.
Lauralyn
(English)
The laurel tree or sweet bay tree symbolic of honor and victory. Old name with many variants.
Gerica
(English)
Blend of Geri plus Erica.
Belen
(Spanish)
Bethlehem.
Arend
(German)
Power of an eagle
Selene
Goddess of the Moon
Konrad
(German)
Bold adviser.
Gerri
(English)
Modern form of Gerry.
Bonny
(Scottish)
From the French bon meaning good. In Scottish usage bonnie means pretty: charming: beautiful.
Mimi
(French)
Form of Williamina
Cordelia
(Celtic)
Of the sea
Shaylon
(Irish)
Variant of Shea courteous.
Alejandro
(Spanish)
Defends mankind. Spanish form of Alexander.
Iseabal
(Scottish)
Scottish form of Isabel consecrated to God
Weslee
(English)
Feminine of Wesley.