Asian Cat Names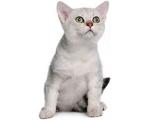 FunCatNames.com offers many Asian cat names to choose from when naming your own cat. You can sort these Asian cat names by gender and you can view their full meanings by clicking on the name. You may also rate the cat names that you like dislike most. Feel free to browse all our Asian cat names and add the ones you want to save for later to your own favorites list.
Ivie
(English)
A climbing evergreen ornamental plant.
Everard
(German)
Hardy: brave.
Arlene
(English)
Variant of Carlene and Charlene.
Brunelle
(French)
Dark haired
Josalynn
(French)
Medieval male name adopted as a feminine name.
Kestrel
(French)
Little hawk.
Fulaton
(English)
From the people's estate
Ascot
(English)
Lives at the east cottage
Josetta
(Hebrew)
God will add
Lacy
(English)
Derived from Lacey which is a French Nobleman's surname brought to British Isles after Norman conquest.
Ladde
(English)
Attendant
Jazzalyn
(English)
Modern variant of Jasmine: combination of Jocelyn and the musical term jazz.
Weorth
(English)
From the farm
Choncey
(French)
fortune: a gamble. Variant of Chauncey.