Asian Cat Names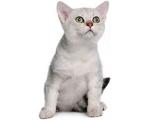 FunCatNames.com offers many Asian cat names to choose from when naming your own cat. You can sort these Asian cat names by gender and you can view their full meanings by clicking on the name. You may also rate the cat names that you like dislike most. Feel free to browse all our Asian cat names and add the ones you want to save for later to your own favorites list.
Vayle
(English)
Lives in the valley
Navarro
(Spanish)
Plains. A medieval Spanish kingdom.
Geneva
(German)
Of the race of women.
Gordana
(Scottish)
Heroic
Laurelle
(English)
The laurel tree or sweet bay tree symbolic of honor and victory.
Weiford
(English)
From the farm by the weir
Amber
(Arabic)
Jewel. A jewel-quality fossilized resin: as a color the name refers to a warm honey shade.
Leonela
(French)
Lion: lioness. Feminine of Leon.
Hrypanleah
(English)
From the shouter's meadow
Bohannon
(Irish)
Son of Owen.
Ilasha
Gental,Sensitive,Kind,Loving
Caindale
(English)
From the clear river valley
Eriq
(French)
Variant of Scandinavian Eric ever kingly. Actor Eriq La Salle.
Eberhardt
(German)
Strong as a boar
Avah
(English)
Variant of medieval given names Avis and Aveline
Gale
(English)
Lively. Joyful. Abbreviation of Abigail. Gael is a term for descendants of the ancient Celts in Scotland: Ireland and the Isle of Man.
Reading
(English)
Son of Reed