Asian Cat Names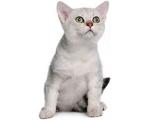 FunCatNames.com offers many Asian cat names to choose from when naming your own cat. You can sort these Asian cat names by gender and you can view their full meanings by clicking on the name. You may also rate the cat names that you like dislike most. Feel free to browse all our Asian cat names and add the ones you want to save for later to your own favorites list.
Walter
(German)
Powerful ruler
Helaine
(French)
Variant of Helen. In mythology the abduction of Zeus's mortal daughter Helen sparked the Trojan War.
Tolland
(English)
Owns taxed land
Oliphant
(Scottish)
Great strength
Jazzmyn
(Arabic)
A flower name from the older form Jessamine.
Wincel
(English)
From the bend in the road
Johnn
(English)
Variant of the Hebrew John Jehovah has been gracious: has shown favor.
Corrie
(Irish)
Variant of Cory meaning variously - From the round hill: seething pool: ravine
Zane
(English)
Variant of John. American western writer Zane Grey.
Minetta
(French)
Form of Williamina
Ameena
(Arabic)
Trustworthy.
Elijah
(Hebrew)
Jehovah is God
Jennilyn
(English)
Variation of Jenny which is a diminutive of Jane and Jennifer.
Zulema
(Hebrew)
peace:tranquility. Variant of Salome or Solomon.
Maricela
(Spanish)
Variant of Marcella Of Mars. Mars was mythological Roman god of fertility for whom the month March was named: mythologically identified with the Greek war god Ares.
Jesus
(Spanish)
Named for Jesus
Hrothrehr
(Irish)
Famous ruler