Asian Cat Names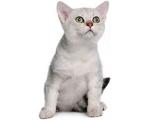 FunCatNames.com offers many Asian cat names to choose from when naming your own cat. You can sort these Asian cat names by gender and you can view their full meanings by clicking on the name. You may also rate the cat names that you like dislike most. Feel free to browse all our Asian cat names and add the ones you want to save for later to your own favorites list.
Evette
(Hebrew)
Living one. Variant of Eve. In the bible Eve was Adam's wife and the first woman.
Guadalupe
(Arabic)
Wolf valley. Biblical Mary is Mexico's Lady of Guadalupe.
Graeghamm
(English)
From the gray home
Ibrahim
(Arabic)
Arabic form of Abraham
Ramone
(Spanish)
Form of Raymond Guards wisely.
Brody
(Scottish)
Reference to Castle Brodie in Scotland.
Amaud
(French)
Eagle ruler
Yordana
(Hebrew)
Descended from
Mildrid
(English)
Mild of strength
Anoushka
(Indian)
Lightning.
Karleigh
(German)
Womanly: strength. Feminine of Karl.
Howard
(English)
Chief guardian
Diandra
(English)
Blend of Deanne: (divine) plus variants of Andrea: (masculine) and Sandra: (protector of man.)
Amory
(English)
Brave: powerful. See also Emory.
Guilbert
(English)
Trusted
Lonzo
(Spanish)
Ready: eager. Abbreviation of Alonzo.
Aneisha
(English)
Variant of Anne or Agnes.