Asian Cat Names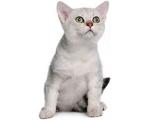 FunCatNames.com offers many Asian cat names to choose from when naming your own cat. You can sort these Asian cat names by gender and you can view their full meanings by clicking on the name. You may also rate the cat names that you like dislike most. Feel free to browse all our Asian cat names and add the ones you want to save for later to your own favorites list.
Nimiane
The Lady of the Lake
Lynnette
(French)
Little lion
Shekinah
The visible Glory of God
Mercer
(French)
Merchant.
Veniamin
(Hebrew)
Son of the right hand
Eburhardt
(German)
Strong as a boar
Valicia
Combination of Val and Alicia.
Micaela
(English)
Feminine of Michael gift from God.
Jansen
(German)
Variant of the Hebrew John Jehovah has been gracious: has shown favor.
Deeandra
(English)
Blend of Deanne: (divine) plus variants of Andrea: (masculine) and Sandra: (protector of man.)
Ardene
(English)
Warm:. Eager: Lofty.
Norville
From the north state