Asian Cat Names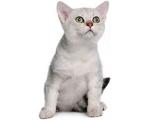 FunCatNames.com offers many Asian cat names to choose from when naming your own cat. You can sort these Asian cat names by gender and you can view their full meanings by clicking on the name. You may also rate the cat names that you like dislike most. Feel free to browse all our Asian cat names and add the ones you want to save for later to your own favorites list.
Vernell
(French)
Green: flourishing.
Vareck
(English)
From the fortress
Lorian
(English)
Modern variant of Lora and Laurie referring to the laurel tree or sweet bay tree symbolic of honor and victory.
Kevyn
(Irish)
Handsome child. Variant of Kevin.
Egon
(German)
Strong with a sword
Stoc
(English)
From the tree stump
Desire
(English)
Variant of French Desiree.
Gavrila
(Hebrew)
God gives strength
Carter
(English)
Drives a cart
Zakari
(English)
Variant of Zachariah and Zachary.
Brian
(Celtic)
In use in England since the Middle Ages. Possibly connected with the Irish word for Hill, thus He ascends. Also some texts define it as Strong. 10th century Brian Boru was a high king and great national hero of Ireland.
Burn
(English)
From the brook
Kameron
(English)
Modern variant of Cameron used for girls.
Mitchell
(English)
Form of Michael Who is like God?
Brianne
(Celtic)
She ascends. Feminine of Brian.