Asian Cat Names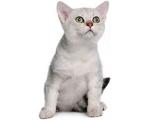 FunCatNames.com offers many Asian cat names to choose from when naming your own cat. You can sort these Asian cat names by gender and you can view their full meanings by clicking on the name. You may also rate the cat names that you like dislike most. Feel free to browse all our Asian cat names and add the ones you want to save for later to your own favorites list.
Dorothee
(English)
Variant of the Greek Dorothy meaning Gift of God.
Charmayne
(French)
One of Cleopatra's attendants in Shakespeare's Antony and Cleopatra was named Charmian.
Trista
(English)
Feminine of Tristan noisy:full of sorrows and/or a rhyming variant of Christa.
Dannon
(English)
Feminine variant of Daniel God will judge.
Wilbur
(English)
From the strong fortress Willful: bright.
Britomart
Irish warrior from Edmond spencer's poem "The Fairy Queen"
Gurion
(Hebrew)
My lion cub
Gertrut
(German)
From the protected farm
Maheloas
Lord of the Isle of Glass
Bennett
(English)
Variant of Benedict.
Brooklynne
(English)
Water: stream.
Laurena
(English)
The laurel tree or sweet bay tree symbolic of honor and victory. Old name with many variants.
Kristalena
(English)
Variant of Crystal. Sparkling. K from the Greek spelling of krystallos.
Habib
(Hebrew)
Dearly loved
Westcot
(English)
From the west cottage
Terrence
(English)
Roman clan name.
Mada
(Irish)
From Mathilda
Sidell
(English)
From the wide valley