Asian Cat Names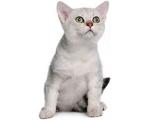 FunCatNames.com offers many Asian cat names to choose from when naming your own cat. You can sort these Asian cat names by gender and you can view their full meanings by clicking on the name. You may also rate the cat names that you like dislike most. Feel free to browse all our Asian cat names and add the ones you want to save for later to your own favorites list.
Kindall
(Celtic)
Ruler of the Valley
Desiderio
(Spanish)
Desired
Kaitlyn
(Irish)
Modern phonetic form of the Irish name Caitlin from Catherine meaning pure.
Darton
(English)
From the deer park
Ila
(French)
From the island
Sruthair
(Irish)
From the stream
Nadine
(French)
From Nada Variant of Nadia.
Peregrine
(English)
The peregrine falcon is the bird most favored in the ancient sport of falconry.
Curtis
(French)
Courteous
Mei-Yin
(Chinese)
Very beautiful or beauty.
Lise
(Hebrew)
Devoted to God
Alisanne
(English)
Variation of Alice.
Jainaba
(African)
Unknown
Chubbs
Club pro from "Happy Gilmore".
Frimunt
(German)
Noble protector
Frederic
(French)
Peaceful ruler.